November 18, 2016
Welcome to my new Weekly Roundup!
In one convenient post, you're about to discover the most important things I've noticed this week, including the latest news from the fronts of fitness, nutrition, health, wellness, biohacking and anti-aging research, the top photos, videos and stories from this week, upcoming events and speaking appearances, giveaways, specials and a host of other things you may have missed.
Let's do this!
---
Podcasts I Recorded This Week
– How *Not* To Microwave Yourself In A Sauna, Cooking Turkeys With Infrared Rays, Low EMF Sauna's, Heat Protocols & More.
-Probiotic Enemas, Digestive Enzyme Myths, Breathing 10 Kilograms of Oxygen, Low Protein Diets, & More!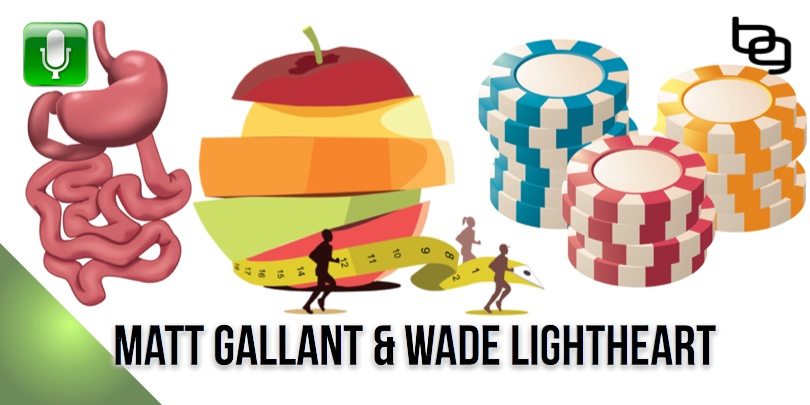 Articles I Published This Week:
–Six Time Hacking Fitness Tips
-Five Recent Health Discoveries From Near And Far: Is Fermented Cod Liver Oil A Scam, The Finnish Super Smoothie. Kettlebell Walk, Infrared Brain Therapy & Fascial Reboots.
This Week's Inner Circle News:
– Inside the Ben Greenfield Fitness Inner Circle, my private forum for personal interaction with me and my family, my amazing wife, Jessa Greenfield, releases her Inner Circle Healthy Home Workshop every month. Check out the November cover below to see the topics, and click here to learn how to live a more creative, natural, and simplified life!
Upcoming Events:
–My November and December calendars are filling up quick. Here's a snapshot of what's to come:
–I'm one of the keynote speakers at the Biohacker Summit – November 18, Helsinki, Finland.
-I'll also be speaking at Navy SEAL Commander Mark Divine's "The Unbeatable Mind Retreat" -December 2-4, Carlsbad, California.
-And, if you'd like to join me in Costa Rica for 8 days of epic food, twice daily yoga, salt water pool swims, therapy and spa services galore, and enjoy expert running clinics, kettlebell seminars, lecturing on nutrition, daily adventures, and a full digital detox, then register for "RUNGA" – Dec 3 – 10, Alajuela, Costa Rica. Code "BEN" gets you a free gift with your RUNGA registration valued at $75! If 2016 is full…then add this one to your 2017 calendar for sure!
–Finally, you can click here to view the full Ben Greenfield Fitness calendar and all the events I will be at, including where you can join me for fun meetups, future events, conferences, races and more!
This Week's Most Popular Instagram Pic:

This Week's Most Popular Tweet:
Still sucking down sucralose? Chewing artificially sweetened gum? Drinking vitamin water? You need to read this: https://t.co/msD59QJwKA pic.twitter.com/My7ZLkGWnt

— Ben Greenfield (@bengreenfield) November 17, 2016
This Week's Most Popular Facebook Post:
This Week's Most Popular Snapchat Story:
This week, I introduced my entire family to you on Snapchat – and gave you a chance to get a glimpse of what I'll look like when I'm 60 years old, based on what my father and mother look like. Be sure to click here to follow me on Snapchat if you don't want to miss big stories like this LIVE as they happen!
This Week's Most Popular Pins from Pinterest:
…Beat Insomnia With These Natural Remedies
…The Controversial Hormone Harkened As A Natural "Fountain Of Youth" And What I Use To Increase Muscle Mass
Cool New Products:
–Last week I introduced you to CBD and all it's benefits – enhanced focus and calm, reduced inflammation, sleep aide, pain relief and more – so this week it seems fitting to introduce you to the reasons why you should vape CBD instead of smoke it. Vaping allows near instant delivery and instant experience of all the benefits of a compound, without producing thick, clinging smoke the same way combustion does, and without requiring tar or other chemicals present – annoying chemicals that cause damage to your body.  When you are drawing the CBD's into your mouth and lungs with the vapor, you experience almost immediate absorption into your bloodstream because the thin membranes of the lungs soak up the CBD right away.
When you purchase your beautiful, fully functional THRIVE Vape Bright pure CBD vape cartridge, you get a 200mg pure organic CBD vape cartridge and battery, filled with an extra strength formula with no chemical fillers. Every puff, straight out of the attractive, small and easy-to-use carrying case that is smaller than a cell phone, gives you a precise 2mg dose of pure, extra-strength hemp-derived cannabidiol (CBD) oil, with great hemp taste and no extra additives.
Click here for everything else I have created, including supplements, books, gear, and more.
Our Sauna Giveaway is complete! After 30 days and over 4000 entries….. from 24 countries including Italy, the UK, Ireland, Australia, New Zealand, the USA, Canada, Switzerland, the Netherlands, Portugal, Finland, Germany and 12 others, the Grand Prize Winner of the Clearlight Sanctuary-2 Full Spectrum Sauna, with free shipping right to your door, as selected by RANDOM.org is –
Emily Johnson of Denver, Colorado.

Congratulations Emily! In December, just in time for the Holidays, you'll be enjoying (sweating in) a beautiful, life-changing Clearlight Sanctuary Full Spectrum Sauna.
Leave any questions, comments, or feedback below – or any news of the week that you think I should have added – and I will be sure to reply.
Cheers,
Ben